We found him on petfinder dot com. This was his picture:
---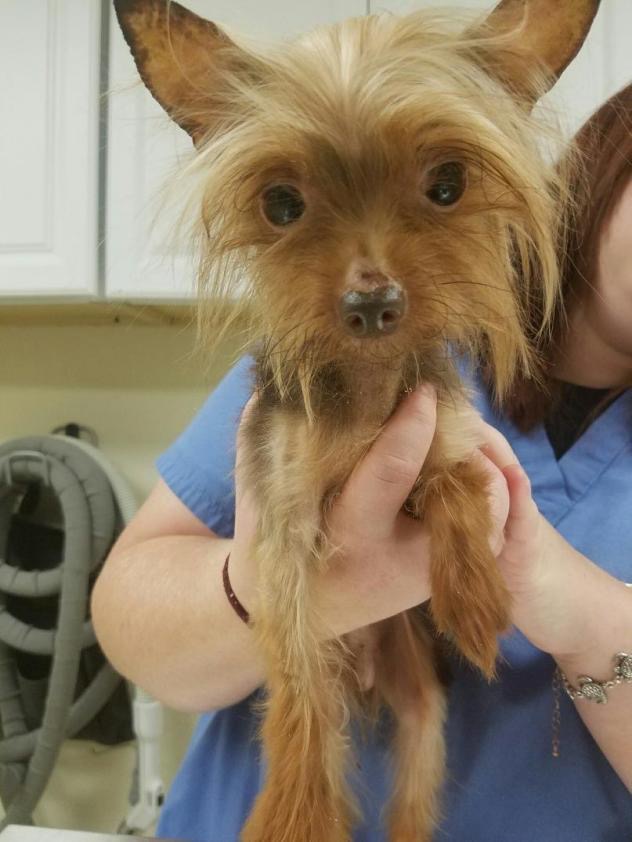 The person who put him up for adoption said she couldn't remember how old he was. All we know is that he was usually left alone in a spare room with another dog. The other dog probably scared him away from the food and water, because he still had severe food anxiety. He would take bits of food and hide it all around the house, as if he was saving it for later.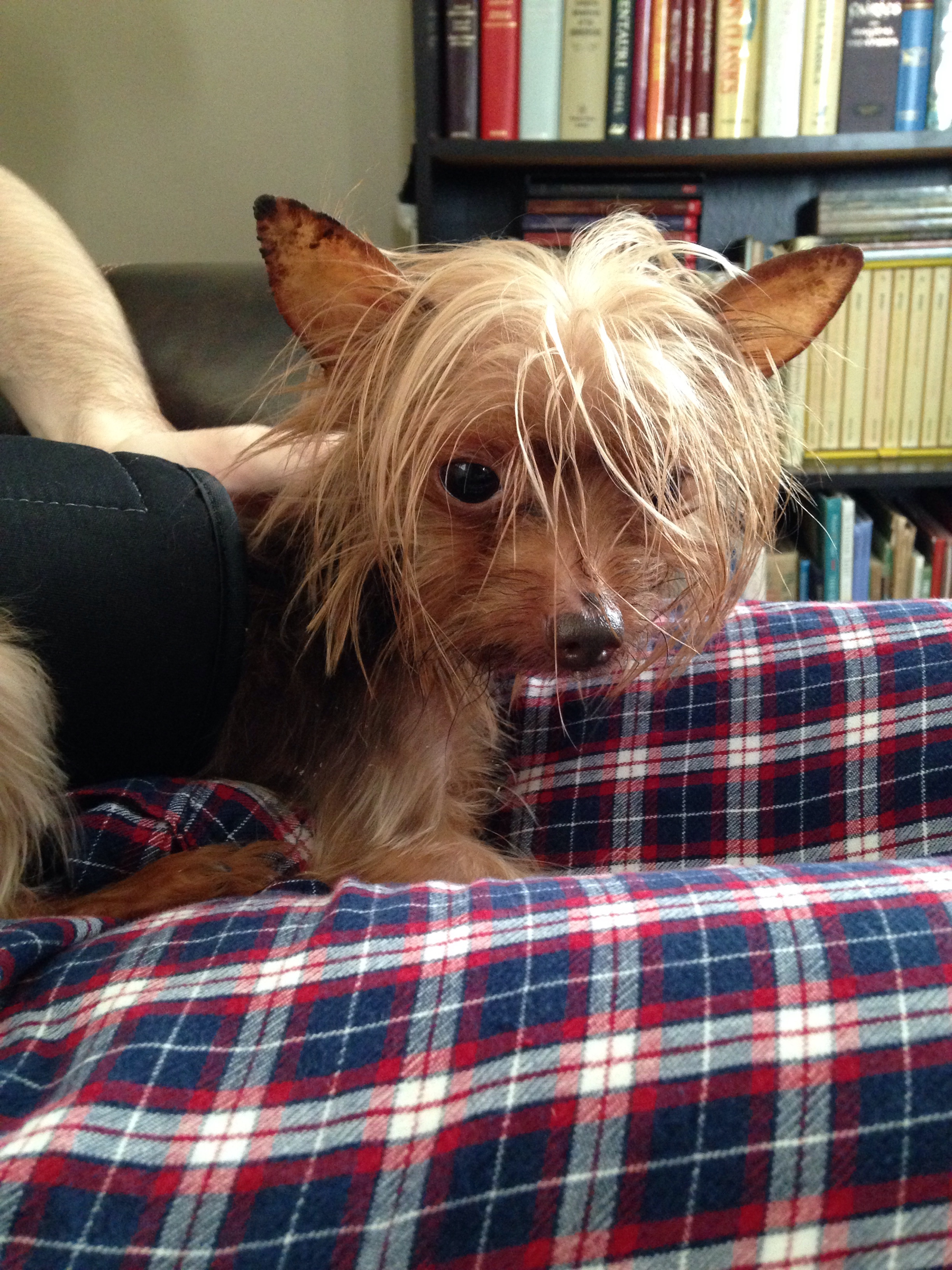 We took him home and he became my favorite creature on earth. He wasn't house trained, he was skinny and malnourished, he had crust on his ears, his fur was overgrown, and he wouldn't stop trembling in fear until a few months after we got him.
He also used to howl a lot for no discernable reason????
This is all to say that he needed a lot of care and attention.
---